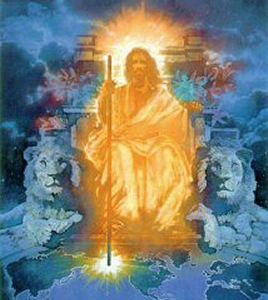 What would you say?
If you suddenly died and found yourself standing before God's Judgment Throne, what would you say to Him? Since He demands absolute perfection, what would you say to convince Him to let you enter His perfect, undefiled Kingdom where there is no sin?
In this generation of 'enlightenment', people want you to believe that 'sin' is an obsolete concept. They say it doesn't matter what you believe... that "truth is relative"... that all that matters is if you're a good person. Well... it sounds okay on talk shows, it doesn't offend anyone, and it makes everyone feel good. [After all, that pesky guilt thing can really interfere with you having a good time!] And that would okay
if we never had to die in order to find out who's right and who's wrong. That brings me to one of the purposes of this website. I want to help you understand that...
All Gods and faiths are not equal!
Whoa! I can hear you gasping in disbelief. In this 'New Age' of knowledge, tolerance and political correctness... [Read more...]